"Going Wild" By Peter Snoad
Directed by Valerie Adami-Juhlin
Featuring: Bruce Barton, Teri Black, Cathy Gale, Valerie Mitchell, Jasmine Spiess, Elizabeth York.
JOIN US FOR AN IN-PERSON, ENHANCED STAGED READING OF THIS PLAY!
When: Saturday, November 12, 2022
Where: THE BLOOMINGDALE LIBRARY, 150 West 100th Street, Manhattan, NY
FREE ADMISSION/GENERAL SEATING. One flight up – elevator & restrooms available.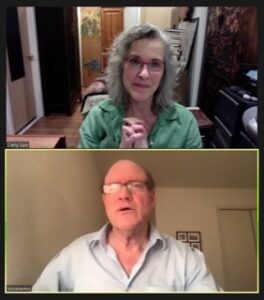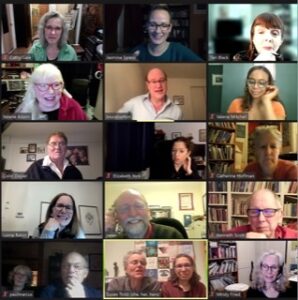 Our latest was a great success with Peter Snoad's Going Wild!!
 "Going Wild" tells the story of a small-town librarian who goes to court to contest a fine for violating a local lawn ordinance. In doing so, she unwittingly embarks on a surreal journey that shakes her faith in democracy, civil rights, and the rule of law.