For General Inquiries, please contact: thebalproductions@gmail.com
---
Teri Black: Artistic Director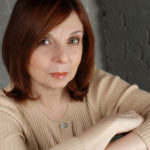 Before Teri embarked on her path to acting, she worked in several other fields as: Kindergarten  Teacher, Planned Parenthood Counselor and Radio Talk Show Host ("Talk To Teri") at WCRB in Boston.  After the "bug" bit, she returned home to New York where she began appearing in plays, commercials, films, soaps  and  heard on voiceovers.  Things were going along very well for a while until she broke her leg while on a winter vacation in New Mexico.  Thus unable to even audition for The Man Who Came To Dinner and to keep her creative juices  flowing, she began readings of plays in her apartment and BREAK A LEG PRODUCTIONS  was born! She was mostly recently seen in the plays The Madwoman Of Chaillot and "Siege Of Leningrad". Some of her film credits include: Small Time Crooks with Woody Allen and Easy Money with Rodney Dangerfield. Ms. Black is a member of SAG-AFTRA,AEA,NYWIFT (NY Women In Film and Television), Episcopal Actors Guild and League Of Professional Theatre Women. She also works  as a Standardized Patient for Medical Schools and was a former liaison for  the NYC Commission at the United Nations. Teri is married to the Physicist Brian Schwartz who is also her producing partner and innovator of BAL's Reading Series "The Art Of Science". www.actorteriblack.com.
Contact: breakalegproductionsnyc@yahoo.com
---
Brian Schwartz: Associate Producer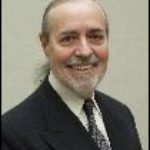 Brian Schwartz is Professor of Physics at Brooklyn College and Director of the Science & the Arts Program and co-director of the New Media Lab at the Graduate Center of the City University of New York (CUNY).  His research is in materials sciences, networks, transportation simulation, financial engineering, science education using sports and the communication of science to the public.   He has edited 9 books and published more than 125 articles in refereed journals.  In 2009 he won the American Institute of Physics Andrew Gemant Award for "ingenious creativity in engaging the public with the history and cultural aspects of physics and for inventing ways to celebrate physics through such varied vehicles as plays, musicals, exhibitions, street fairs, cabaret, posters, and operas."
Dr.. Schwartz was also the Principal Investigator on a major NSF outreach grant, Science as Performance.   He works with scientists and artists and produces major public programs at the interface between science and theater, art, music and dance. With funding from the NSF and corporate and foundation support,  he has worked with the Feminist Press at CUNY to develop new and novel books and a website to encourage science careers for women. He currently teaches a popular course on cosmology for non-science majors at Brooklyn College. He is a Fellow of the American Physical Society and a Fellow of the American Association for the Advancement of Science.
---
Nick Lambrakis: Company Assistant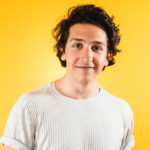 Nick is a storyteller with passion for working in several mediums: cinema, immersive theatre, and proscenium theatre. He is skilled in transforming stories for major brands into immersive theatre activations. Nick recently premiered work at SXSW as the director, writer, producer, and game designer for Netflix's Highwaymen House. He has been a story/development consultant for Lionsgate activations and has worked with boutique marketing agencies such as Collide & iHeartComix.
Nick graduated from Emerson College in May of 2019 with an individually designed degree titled: "Storytelling for the Screen and Stage". This self-constructed curriculum allowed him to pursue his passion of directing, writing, editing, and producing for film, TV, and theatre. Independently, his work has explored what it means to create and tell stories in a social media driven world, the rapid rate at which human consumption is changing, and the manner in which it affects each of us.
Contact: TheBALproductions@gmail.com
---
Drew Jordan: Literary Manager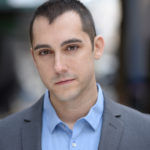 Drew Jordan is an actor and producer. He is passionate about creating meaningful work, telling stories that need to be told in theatre, film, and television.
Born and raised in Bay Ridge, Brooklyn, Drew attended CUNY College of Staten Island. There he obtained a degree in Business, participated in theatrical productions, played guitar in several rock bands, and was heavily involved in the athletic department. Upon graduation, he played professional baseball for several years and later transitioned into the fitness industry as a personal trainer.
Drew has always continued to work on his craft training with legendary teachers Larry Moss and Anthony Abeson. Credits include Television The Americans; I Just Want My Pants Back; Films: Eodiya, Lady Parts Justice; Colorado; It's Just Business Theatre: La Ronde; Liebeli; Blood, Rock, Paper, Scissors, The Waiting Room, Daytona Gravitas, The Fellowship Productions with BAL: Light Up The Sky, A Little Lower Than The Angels, Bedtime Stories, A Pound On Demand.  
Contact: breakaleg.plays@gmail.com
---
Susan Richard: Digital Media Coordinator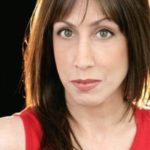 Susan is a broadcaster and actor who anchors the news on 1010WINS (weekday middays 10:30am-4pm/second half of the hour). Past radio includes 102.7 WNEW-FM & CD101.9 (News), 98.3 WKJY, Long Island (On Air Personality), 103.9 WFAS-FM, Westchester (On Air Personality/Program-Music Director).  NYC Theatre includes How to Go out on a Date in Queens, And Ms. Reardon Drinks A Little, Picnic, Earth and Sky and Super Eros (directed by Tony winner Hugh Hysell). Television: Sex & The City, All My Children, As The World Turns. Susan's performed for over 15 years with BAL, including as Annie Cannon in Silent Sky, Rosalind Franklin in No No Nobel, Ruth Greenglass in The Brother, Marie Curie in Pierre & Marie and Elizabeth Heisenberg in Farm Hall. Susan hosts "All for Animals TV" at AllForAnimalsTV.com. Please also visit SusanRichard.com.
Contact: web.balproductions@gmail.com
---
Valerie Adami: Resident Director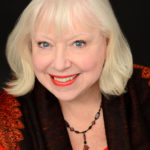 A native New Yorker, Ms. Adami worked in every area of  the Biz including opera and musical theatre. She choreographed for the Amato, Bel Canto and Queens Opera, booked dayplayers on NY Soaps and was a successful voice-over actor.  For over twenty-five years she was Director of the Weist-Barron Film & TV School, guiding actors and directing showcase programs.  As an independent Casting Director she specialized in Commercial and Industrial projects for clients such as Sony, AT&T, Franklin Speir, Hamilton Standard and Parliament Cigarettes (Japan).  She was an original member of the Industry performers group "LABORS OF LOVE", a fundraiser for BCEFA. Valerie continues to teach commercial and audition courses and takes her course "Getting The Biz,ness" to various venues.  She directs stage productions most notably for Break A Leg and The Gallery Players.  Coming full circle Valerie joined SWArtists Agency to develop young talent and prepare them to successfully pursue their goals.
---
Peter Burford: Resident Director/Company Stage Manager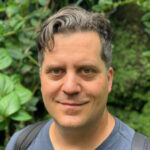 Peter is a west-coast transplant to NYC.  He attended Washington State University and worked extensively in Seattle theatre as a director, producer, designer, and sometimes actor.  Companies include GreenStage Shakespeare Company (where he is still a board member), Theatre Paradox Productions, Theater Schmeater, and A Theatre Under the Influence.  Notable productions: A Touch of the Poet, Betrayal, The Glass Menagerie, Henry V, War of the Worlds (playing Orson Welles), Equus, Titus Andronicus,The Racket, Macbeth, The Skin of Our Teeth, Who's Afraid of Virginia Woolfe?, and Night of the Iguana.  Peter is also a software designer and currently the Director of IT at a startup financial services software company.
---
Elowyn Castle: Resident Director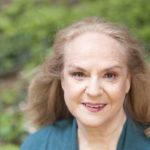 Off-Broadway – The Norwegians – The Drilling Company; The Understanding for the Colleagues' Theatre Company and Happy Birthday Wanda June and Much Ado About Nothing at the Equity Library Theatre.  Assorted others: Kallie for the American Renaissance Theater Company; Following The Yellow Brick Road… Down The Rabbit Hole:  Terri Campion's one-woman show about a young girl growing up Catholic; and Love Play at La Mama. Several productions for the Snarks and the Amateur Comedy Club including: Play On, The Cemetery Club, Arms And The Man, Forty Carats, A Royal Mess, The Holly And The Ivy, Sabrina.  For the Lighthouse Players including: Arsenic And Old Lace and Musical Comedy Murders of 1940.  For the Deep Ellum Opera Theatre in Dallas she directed Birth/Day, a new musical by Neil Wolfe and Ron Troutman based on the Frankenstein story.  Other credits include Two Gentlemen Of Verona and Othello for The National Shakespeare Company, and a production of Cowboy Mouth at the Dubrovnik Festival in Yugoslavia, and The Lady's Not For Burning and Love Letters at the Hedgerow Theatre in Philadelphia.  She is currently President of the Episcopal Actors' Guild. AEA SAG-AFTRA SDC.
---
Kim Sharp:

Resident Director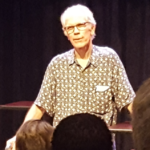 Kim Sharp served as Abingdon Theatre Company's Associate Artistic Director and Literary Manager for 16 years.  He supports playwrights in developing scripts as a director and dramaturg.  Mr. Sharp has directed numerous readings for Break A Leg, including The Madwoman of Chaillot, A Muslim In The Midst, and W=S (The Transistor Shock).
---
Gerald van Heerden: Resident Director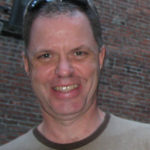 Mr. vanHeerden is a graduate of The Boston Conservatory and an alumnus of Webster University Theater Arts Conservatory.  He is an emerging, East Coast director of New Works.  Gerald has a long and storied, career of experience in the NYC, Off Broadway and Off-Off Broadway theater community, working with new plays and creative, musical theater endeavors as Artistic Director of Plays (MITF), Producer/Director (vMHF Theatricals) and Conceptualist/Director (SDC).  As Artistic Director of Plays for the Midtown International Theatre Festival, Mr. vanHeerden, helmed Break A Leg Production's award winning presentation of Farm Hall in July 2014, where he is Resident Director and in February 2015, Dangerous Walk by Mathew Ethan Davis as Producer/Director at the Venus Theatre Festival.   Stage Directors and Choreographers national and Broadway union (SDC) member.  2016: Caldwell's Bomb (Producer/Director) by William Rogers at the Venus Theatre Festival, February 2016, Encore as Finalist and Nominated as Best Director.  Your Name On My Lips, a new musical, (Director) Theater For The New City, March-2017; A solo play of reminiscence, based on the poetry of Tennessee William's with Miller Lide: Tennessee Revisited, A Concert Telling and Reading, September 2017 and The Imperfect Hour, a new musical (Coming Soon). www.geraldvanheerden.com. Email:  gerald.mitf@gmail.com.
---
Artistic Consultant:  Peter Blaxill
---
Board of Directors
Teri Black, President
Brian Schwartz, Vice President
Claire Altman, Secretary
Valerie Adami-Julin
Michelle Bascetta
Peter Blaxill
Elisa London
Susan Richard
Literary Associates
Valerie Adami-Juhlin

Carla Birkhofer
Teri Black
Peter Burford
Colin Dwyer
Timothy Paul Jobe
Eric Kuzmuck
Susan Richard
Robert Tekavec
Elizabeth York