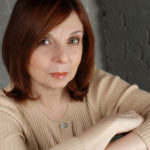 Teri Black, President
Before Teri embarked  on her path to acting,she worked in several other fields as: Kindergarten  Teacher, Planned Parenthood Counselor and Radio Talk Show Host ("Talk To Teri") at WCRB in Boston.  After the "bug" bit, she returned home to New York where she began appearing in plays, commercials, films, soaps  and  heard on voiceovers.  Things were going along very well for a while until she broke her leg while on a winter vacation in New Mexico.  Thus unable to even audition for The Man Who Came To Dinner and to keep her creative juices  flowing, she began readings of plays in her apartment and BREAK A LEG PRODUCTIONS  was born! She was mostly recently seen in the plays The Madwoman Of Chaillot and "Seige Of Leningrad". Some of her film credits include: Small Time Crooks with Woody Allen and Easy Money with Rodney Dangerfield. Ms. Black is a member of SAG-AFTRA,AEA,NYWIFT (NY Women In Film and Television), Episcopal Actors Guild and League Of Professional Theatre Women. She also works  as a Standardized Patient for Medical Schools and was a former liaison for  the NYC Commission at the United Nations. Teri is married to the Physicist Brian Schwartz who is also her producing partner and innovator of BAL's Reading Series "The Art Of Science". www.actorteriblack.com
---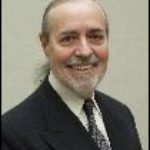 Brian Schwartz, Vice President
Brian Schwartz is Professor of Physics at Brooklyn College and Director of the Science & the Arts Program and co-director of the New Media Lab at the Graduate Center of the City University of New York (CUNY).  His research is in materials sciences, networks, transportation simulation, financial engineering, science education using sports and the communication of science to the public.   He has edited 9 books and published more than 125 articles in refereed journals.  In 2009 he won the American Institute of Physics Andrew Gemant Award for "ingenious creativity in engaging the public with the history and cultural aspects of physics and for inventing ways to celebrate physics through such varied vehicles as plays, musicals, exhibitions, street fairs, cabaret, posters, and operas."
Dr.. Schwartz was also the Principal Investigator on a major NSF outreach grant, Science as Performance.   He works with scientists and artists and produces major public programs at the interface between science and theater, art, music and dance. With funding from the NSF and corporate and foundation support,  he has worked with the Feminist Press at CUNY to develop new and novel books and a website to encourage science careers for women. He currently teaches a popular course on cosmology for non-science majors at Brooklyn College. He is a Fellow of the American Physical Society and a Fellow of the American Association for the Advancement of Science.
---
Claire Haaga Altman has over 30 years of experience in developing and managing transitional, supportive and permanent housing and related services as well as in developing community facilities. Claire has worked with community leaders and elected and appointed officials in a number of the targeted neighborhoods for this project.
Claire began her career at the Vera Institute of Justice creating employment programs for ex-offenders including the predecessor to Access-A-Ride, NYC's paratransit service for elderly and disabled persons. As the Founder and President for 18 years of Housing & Services, Inc., Claire pioneered the development of not-for-profit owned supportive housing in New York City financing more than $300 million in projects with diverse financing tools, developing over 3500 units of low-income housing. Claire has spent the last 10 years leading not-for-profits in the aging, human service and health fields.
---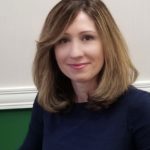 Michelle Bascetta
Michelle Bascetta is Vice President & Manager at Country Bank, located at 902 Second Avenue, New York, NY. She has over 23 years of experience in the retail banking industry. Before joining Country Bank in 2014, Michelle spent thirteen years with Sterling National Bank where she was Vice President and Branch Service Manager. She is a trusted advisor in the Turtle Bay community. Michelle writes: "What I enjoy most about my career in Banking is the people. A client once taught me that Banking is personal. It is indeed! When you make that connection with a client, you make a friend!"
---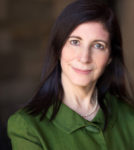 Elisa London
Elisa London has been a member of BAL for the past 25+ years, and has at various times been the literary manager and an actor with the company.  She is a member of the Actors Equity and SAG-AFTRA unions, and works in theater, film, and television. Credits include the following: Off Broadway: Playwrights Horizons: Smaller Heartaches; Equity Library Theater: The Crucible; Soho Rep.: We Have Always Lived In The Castle; Soho Playhouse: Grandma Sylvia's Funeral; Tony n' Tina's Wedding (NYC Company), Metropolitan Playhouse: Ghosts/Ashes. Film: Radio Days, Big, Crossing Delancey, Beaches, Working Girl, Last Exit To Brooklyn, Music & Lyrics, The Extra Man, etc. Television: Molly Dodd, Tattinger's, NYPD Mounted, Dave Chappelle, Onion News Network, etc. You might recognize Elisa as Historian, Dr. Susan Eckman, discussing newly discovered verses of The Star Spangled Banner on The Onion News Network's "Today Now," and as "The Bad Bulgarian Folksinger" in Pontiac commercials. She is also a proud Yale graduate.
---