Our Reading Series
---
The Art Of Science
On the surface, science and art may seem like polar opposites, but not at Break A Leg Productions, where audiences have been enthralled by the dramatic presentation of both the complex concepts and real life human stories behind some of the world's greatest discoveries.
For more on BAL's The Art Of Science performances, click HERE.
---
Historically Speaking
Talk about a reality show!  Break A Leg's Historically Speaking series travels to the past, with the dramatic stories of events and figures that have shaped our world.
For more on BAL's Historically Speaking performances, click HERE.
---
 Delicious Comedy
We could all use a laugh, that's for sure.  Join Break A Leg as we take a look at the lighter side of life in our Delicious Comedy Reading Series.
For more on BAL's Delicious Comedy performances, click HERE.
---
Unexplored Territory
Break A Leg is committed to opening doors by showcasing unpublished plays.  We have a committee of literary associates who meet monthly to read and discuss plays submitted to our company.  The Unexplored Territory Series is devoted to getting new works 'up on their feet', often with the playwright on hand for an audience Q&A.  If you'd like to submit a play for consideration, click HERE.
For on BAL's Unexplored Territory performances, click HERE.
---
In The Works: New Play Development Program
Break A Leg is committed to developing new works, from conception to reading to full production.  This involves working directly with a playwright through a series of round table readings during which the playwright hears his or her material out loud, performed by BAL actors.  The reading is then followed by feedback and discussion.  This process continues until the play is ready to be put "on its feet" for a fully staged reading before an audience.  Plays in development are then considered for possible full production.
 For more on BAL's In The Works program, click HERE.
---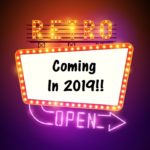 Revivals Revisited
2019 marks our 24th season, and we're celebrating with a brand new reading series waiting in the wings: "Revivals Revisited", tried and true great plays that deserve a comeback!
---