THE HALF-LIFE OF MARIE CURIE WAS A HIT!!
BAL gives a huge thank you to everyone who attended our Art of Science reading of "The Half Life of Marie Curie." We had a fabulous turn-out from returning supporters and many new faces with a Standing Ovation!!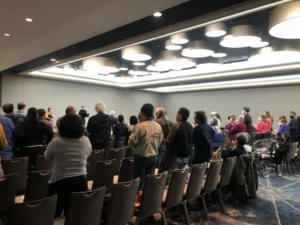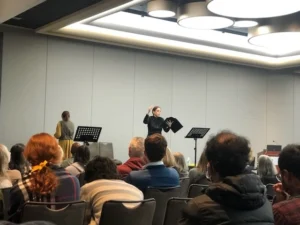 Sad to have missed it?
Don't worry!
Due to the great success we are bringing it back this summer for a revival performance on Saturday, June 4th at 2pm at The Unity Center in Midtown! (213 West 58th Street)
With Teri Black* and Susan Richard*  (*Members of Actors Equity Association)
Stay tuned for updates!!
"That was awesome!"

"It was a wonderful production."

"We loved the Marie Curie Reading. The Acting was Terrific!"

"My friend and I  had a great time at the performance. Teri Black and Susan Richard were brilliant! I am looking forward to more performances from them"