Break A Leg Productions presents the World Premiere of:
This Senseless Killing by John Wolfson
Directed by Valerie Adami-Juhlin
Saturday, Feb 22, 2020 at 2pm, The Theater Lab 357 West 36th Street 3rd Floor, New York
Featuring: Bruce Barton*, Colin Dwyer, Caroline Ferenczi*, Timothy Paul Jobe, Mat Labotka*, Steven Makropoulos, Mark Peters*, Robert Tekavec
*Member of Actors' Equity Association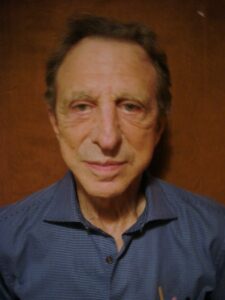 About the playwright:
John Wolfson is Curator of Rare Books at the Globe Theatre in London where his play, The Inn at Lydda, was produced in the summer of 2016. His play, The Lives of Bosie, about Lord Alfred Douglas, won a Barrymore Award for the most distinguished play of the season in Philadelphia. Other plays of his have been produced at Playwrights Horizons and the O'Neill Theatre Foundation.     
What happens to a neighborhood when the bank starts foreclosing? Come find out in this new play!