Break A Leg Productions Revivals Revisited Reading Series Presents:
An enhanced reading of: 
FREE ADMISSION, Monday, November 4, 2019 at 7:00pm
The Actors' Temple, 339 W 47th St, New York, NY 10036
The Cast:
Carla Birkhofer*, Mark Hofmaier*, Steven Peacock Jacoby*, Timothy Paul Jobe, Drew Jordan*,  Eric Kuzmuk, James Nugent*, Susan Richard*, Wendy Scott*, Kelsey Senteio, Robert Tekavec
*Member of Actors' Equity Association
About the play:
At the Presidential primaries in the summer of 1960 in Philadelphia, Secretary of State William Russell lives by his principles, but is haunted by recent health problems that threaten his career and vote-winning potential. Senator Joe Cantwell presents himself as the people's candidate; his determination to win at all costs is also his great flaw. Cantwell is faced with the revelation of sexual indiscretions, threatening both his marriage and his career. These two frontrunners for their party's presidential nomination fight for the support of the outgoing president and resort to mudslinging in a very public contest.
Sound familiar? As we live the real time tumultuous politics of the new millennium, join Break A Leg as we revisit this classic political play from the legendary Gore Vidal.
The performance will be followed by a talkback with the director, actors and special guests to be announced.
About BAL's Revivals Revisited Reading Series:
Our mission is to get new plays on their feet, but we just can't resist an old classic.  Revivals Revisited brings audiences enhanced (fully staged) readings of great plays that deserve a comeback!
---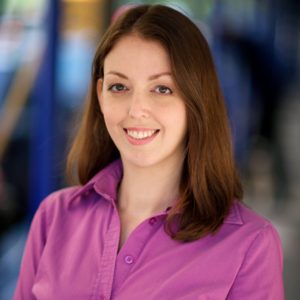 Talkback Speaker: Kim Moscaritolo, Democratic District Leader, Upper East Side, Yorkville
Kim is a life-long Democrat and dedicated political activist. Since 2015 she has served as District Leader, representing the 76th Assembly District, Part B.  She graduated from the University of Florida with a degree in Broadcast Journalism. For over a decade she has worked at various television news outlets, including Florida's News Channel, CNN, CNN Financial News, and Bloomberg TV.  
Kim has been active in local politics since 2009, when she joined the fight for marriage equality in New York State.  In 2012 she served as President of the Manhattan Young Democrats, helping to lead the fight for paid sick leave and organizing bus trips to Pennsylvania for Barack Obama. In 2014 she helped found the Four Freedoms Democratic Club, hoping to bring more transparency and youth participation into Upper East Side politics.  
Since 2015 she has served as a Vice President of Greater NYC for Change, organizing volunteers for state legislative races.