Welcome to the 5×5 Love Festival!
These are five romantic comedies of no more than five pages each videotaped and released in February 2021 to celebrate Valentine's Day!
---
A Dave With Destiny by Ken Preuss
Dave and Destiny meet in an online seminar and struggle to discover why they both recognize each other. Are they crazy? Have they met before? Is there a deeper connection? Perhaps all three.  Get ready to meet Dave and Destiny, played by BAL actors Timothy Paul Jobe and Elizabeth York!
---
If We're Not Married By 35 by Bethany Dickens
They made a pact in college, but were they really destined to be together or was it just 'an affair to remember'?  Find out when BAL actors Drew Jordan and Sean Leigh Phillips hit the screen in the 5×5 Love Festival!
---
Men In The Mirror by Ken Preuss
A nervous woman and a female officer view a line-up of men through a two-way mirror. 
How does THAT fit in a 'love festival', you ask? Find out when BAL actors Carla Birkhofer and Susan Richard take us on this unusual journey.
The Greatest Card Trick by Hugh MacKay
A man. A woman. And the greatest card trick ever.  That's all we're going to tell you.  Watch the video featuring Valerie Adami Juhlin and Colin Dwyer!
The Divorce Lawyer's Love by Peter Dakutis
Why can't Charles serve as Emily's divorce lawyer? You'll see, in this sweet story featuring BAL actors Valerie Mitchell and Robert Tekavec!
---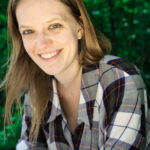 Bethany Dickens Assaf (she/her) is the Literary Manager for MadLab Theatre of Columbus, a teaching artist with Central Florida Community Arts, and a founding member of both the Fragmented Play Festival of Cincinnati and the Whiskey Theatre Factory of Orlando. Her current writing reflects her perspective and work as a radical feminist, emphasizing LGBTQ+ stories and the American Midwest. In the past two years, her short plays have received over fifty productions across the country, including: 4: an Evening of Short Works in Orlando, Florida. Her full-length play, The Consciousness, was performed at the Cincinnati Fringe Festival and Tampa Bay Theatre Festival (Best Full-Length Play). In 2020, her full-length, Dark, Dark, Dark was workshopped at the Mid-America Theatre Conference and Playwrights' Round Table, and her newest full length, Leviathan, will be workshopped and read at Clamour Theatre Company's 2021 Retreat. She is a member of the Dramatists Guild.
---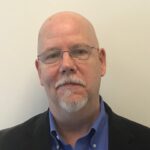 Peter Dakutis (he/him/his) lives in the Atlanta metro area and gets busy with his muse through playwriting. In addition to numerous productions in the Atlanta area, his work has been performed around the US and in London and Canada. His recent works include "Xtreme Xmas Online Boot Camp" and "A Christmas Bedtime Story" in An Awkwardly Distanced Christmas (Bell Road Barn Players, Kansas City, MO) and "The Year of Hugs" in the Ensemble Theatre of Chattanooga's Lights Up! podcast. Peter is a proud member of the Atlanta Merely Writers playwriting group.
---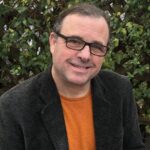 Hugh MacKay is proud to be making his debut as a playwright with Break A Leg Productions. When not writing, he produces and edits documentary films and children's programming. A backyard beekeeper, he lives with his wife, children, and assorted animals, in Jamaica Plain, Massachusetts.
---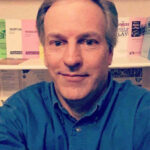 Ken Preuss is a former children's magician, aspiring actor, and improvisational comedian who became a teacher to guarantee himself an audience 5 days a week. His 14 published one-acts for teens include Shuffling, Juliet's Ghost, Alienated, and Campsite Chaos. His short plays, Binged There-Done That, Every Seven Minutes, A Dave with Destiny, and more are produced in festivals world-wide. Although his plays have reached Australia, Canada, China, England, Germany, India, Ireland, Italy, Japan, Korea, Mexico, New Zealand, South Africa, and 48 of the 50 States, Ken can usually be found rooted near Orlando with his wife, sons, and an assortment of pets.
---
Meet the Cast & Creative Team for the 5×5 Love Festival: