THE LOVE FESTIVAL 2023!
This February we bring back your favorite heart themed theater Festival will be LIVE and IN-PERSON!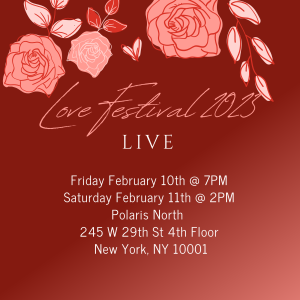 For two days and two days only six new plays will be presented on the stage of Polaris North along with talkbacks with the playwrights. All plays are directed by Valerie Adami Juhlin featuring a cast of talented actors: Kyle Brennan, Todd Butera*, Andreas Casso, Michael Edmund, Erin Kennnedy, Anne Pasquale*, Mark Peters*, Alison Quin*, Susan Richard*, Eve Sorel*. * Member of Actor's Equity Association
THE LINEUP:
ANNIKA'S GIFTS by MARGIE SEMILOF
Cast: Michael Edmond, Mark Peters*, and Eve Sorel*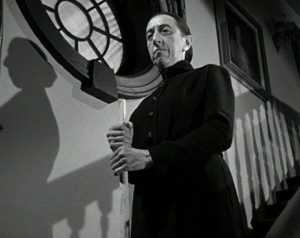 She means well – she really does. Love comes in all shapes and weird sizes.  When Terry gets another horrifying birthday gift from their longtime housekeeper, Annika, he and his partner, Robert, plot on how they can end the cycle of terror.
TWO by Eugenie Carabatsos
Cast: Susan Richard* and Todd Butera*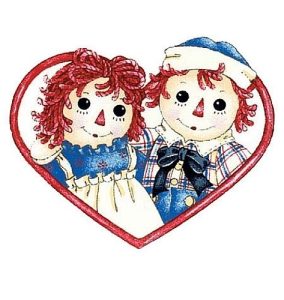 Nothing hurts so much as being loved then thrown away and forgotten
GETTING OFF FOR THE HOLIDAYS by JONI RAVENNA
Cast: Erin Kennedy, Alison Quin*, and Andreas Casso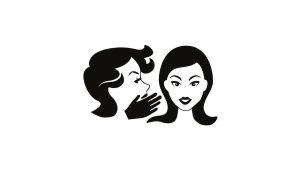 Your best friend really does know what's best for you … really. It's Christmas Eve and close friends, Kimberly and Jennifer, are out with friends celebrating both the holidays and Kimberly's recent engagement. But Kimberly is having second thoughts. Can Jennifer put her friend's doubts to rest? After all, if there's anyone who cares about Kimberly, it's Jennifer.
FERN & CLIFF by LEDA SISKIND
Cast: Anne Pasquale* & Kyle Brennan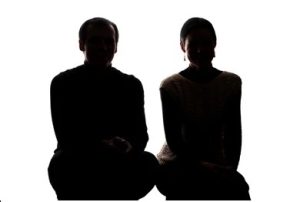 It's never too late to find what you thought was lost forever.  Take a chance and maybe change your life.
A PERFECT TWO by GUY NEWSHAM
Cast: Alison Quin* & Andreas Casso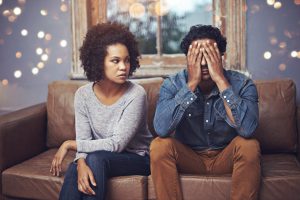 There are some questions you just shouldn't ask.  A lesson learned – rating your lover is a risk not worth taking.
OUR COZY NEST by MARINA BARRY
Cast: Mark Peters* and Eve Sorel*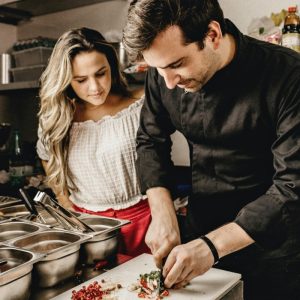 Keeping secrets, even with the best of intentions will always come back to bite you in the ass.