Break A Leg Productions is proud to work with playwrights digitally in order to help develop their plays.
After selecting submissions that coincide with our mission, BAL conducts both online and in person table readings and feedback sessions in order to help playwrights meet their script's goals.
/se-krits"/ by Rob Willoughby
Over the course of one day, an Office Manager examines the one thing he and his co-workers all have in common…secrets , both ridiculous and profound.
Directed by Valerie Adami-Juhlin
Featuring: Carla Birkhofer, Colin Dwyer, Timothy Paul Jobe, Drew Jordan, Eric Kuzmuck, Susan Richard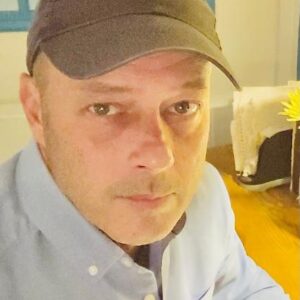 About the Playwright
Robb Willoughby grew up in Xenia, Ohio. He studied at the University of Southern California, Gene Dynarski Theatre, and Estelle Harmon Theatre School, HB Studios Equity Readings of Robb's plays include, Dirty Laundry (RattleStick Theatre, NYC), and Lie On The Water (HRC Showcase, Hudson, NY), and Have You Ever Played Dayton? (Human Race Theatre Company, Dayton, OH.) ALICE, Robb's unusual take on the Wonderland story has been produced by High Schools throughout Southwest Ohio. /'se Krits/ – Winner of 2018 New Works Competition,
received a non-professional premiere, at the Las Vegas Little Theatre. Robb's One-Act play, Bro was featured as part of two One-Act Festivals: 2018 Silver Spring Stage's in Washington D.C., and PL.A.Y NOIR 2018, in Los Angeles. Bro premiered at Theatre Three in Port Jefferson, NY. Look Into My Eyes, was presented as a "Virtual" Equity Staged Reading on May 16-20, 2020 by the Human Race Theatre Company in Dayton Ohio. Willoughby's other plays: Roof Man, 8Ball, I Ride, The Lazy Tour of Two Idle Apprentices