"Unexplored Territory": BAL's One Act Slam-New One Act Plays
Saturday, March 23, 2019 2PM
Episcopal Actors' Guild – 1 East 29th Street, 2nd Floor/NO elevator access (chair lift available)
(Church of the Transfiguration – Guild Hall (to the left of the church entrance up one flight of stairs)
Directed by Valerie Adami-Juhlin
Featuring: Teri Black*, Colin Dwyer, Cathy Gale*, Timothy Paul Jobe, Joe Lenihan, Susan Richard*, Dan Shaked* and Robert Tekavec
*Member of Actors' Equity Association
Free admission/Limited Seating/NO elevator access (chair lift available)
Break A Leg is proud to feature five new plays as part of our first ever "One Act Slam", a competition in which YOU, our audience, will vote for your favorite!
The Cast: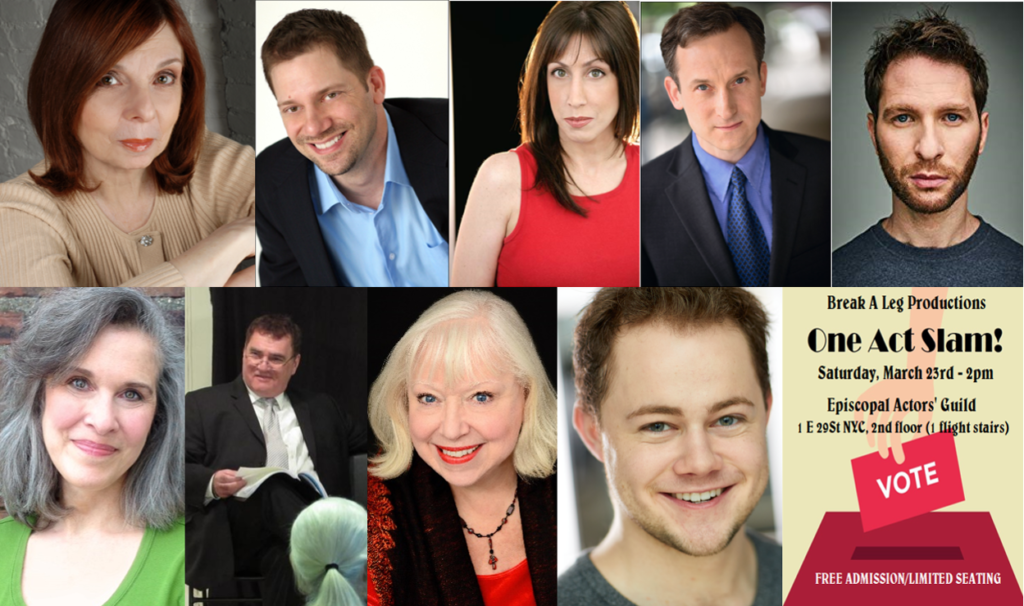 The Plays: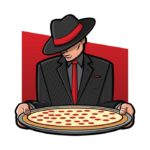 Operation Pizza by Stuart D'Ver
Pizza. In a military transport plane. On a mission. What else do you need to know? Come see what Pepe, Margherita, Shroomie and Plain Jane are up to.
---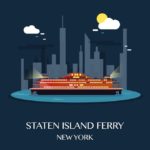 Have You Ever Been To Ireland? by John Esposito
Can you find hope on the Staten Island Ferry?  Have You Ever Been To Ireland? tells the story of a young man's unexpected encounter with two Irish tourists on a journey between boroughs in the Big Apple.
---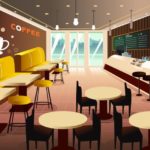 A Much Better Deal by Stephan Feldman
At a rural diner, a Mom, son and local Park Ranger are getting ready for a nice turkey dinner when something unexpected — and frightening –happens. See how it all unfolds in this dramatic and poignant play about the struggles of everyday life and the power of compassion.
---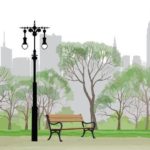 A New York Encounter by Fran Handman
Anything can happen in a New York minute, even in the middle of the day between two strangers on a park bench with very different views of the world. Will these two get together or go their separate ways? We'll see…
---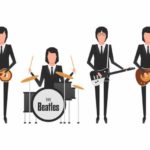 Lennon vs McCartney by Stephen Kennedy
Everyone has a favorite Beatle but not everyone can debate the matter like these two guys. See which side you're on in this hilarious verbal romp between best buds at a bar across the pond.
---