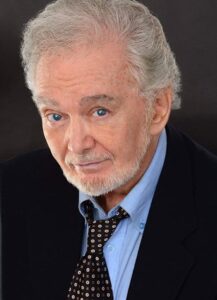 Break A Leg mourns the passing of our beloved company member Don Juhlin.
For more than ten years, Don performed in numerous BAL readings including The Retirement Plan by Robin Pond, The Good Doctor by Neil Simon, Farm Hall by David C. Cassidy, And The Sun Stood Still by Dava Sobel, Senior Moments by Frederick Stropell, Oxygen by Carl Djerassi & Roald Hoffmann, An Afternoon of Thorton Wilder, The Cherry Sisters by Sean O'Donnell and Copenhagen by Michael Frayn.
Click on photo to enlarge:
Don also had an accomplished career as a courtroom artist and even played one on TV on Boardwalk Empire.
"He was a great friend, colleague and traveling companion.  And his illustrations of many trials, Supreme Court Arguments and other events always captured the drama of important moments where cameras were not allowed.  I always loved the way his drawings seemed so alive and active, compared to some of the stilted work that other courtroom artists produced.  When we were in the field, I could give Don a copy of my story, and he would work with the camera crews to shoot the art work in the best possible way, to illustrate what I had written.  We had many great adventures, and I always loved working with him." – Rita Braver, CBS News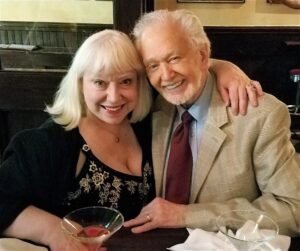 "Don always carried a pad and many pencils with him.  Where others might read a book or listen to music, Don would sketch.  It was just part of him.  Effortless and compelling." – Valerie Adami-Juhlin
Break A Leg sends our heartfelt condolences to Don's wife of 24 years, BAL resident director and board member Valerie Adami-Juhlin.